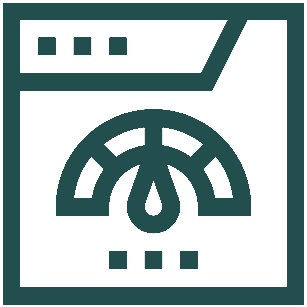 Are you wondering how to get the most out of your HomeCare Agency? Wondering how to track those Key Performance Indicators (KPIs) everyone is talking about? Need to consider options?
Get Custom-built Dashboards
Wanting to keep track of your marketing teams performance? Find out what your staff is doing after hours and who's "helping" with the schedule?
All of these things and more are options when you engage our Professional Services team. We have the agency experience and the technical experience to help you put together the dashboards you need to manage and monitor your agency's performance.
Strategic Consulting
We can meet with you on a one time or regular basis to provide coaching and consulting services that meet you where you are. You don't have to worry about whether you are prepared to meet with us, we can talk about your goals and help you put together a plan to meet those goals.
With over 70 years of HomeCare experience and nearly as many in technology, our team is positioned to provide the insight and a consultative approach to helping you solve your problems.
Have a challenge in another area of business?
Would you like to consider outsourcing your financial operations to a qualified agency to manage your billing and payroll?
We offer a variety of professional services and are happy to discuss how we can help you.
How it works
Let us know what areas you would like to optimize in your business and we can discuss with you whether our professional services team can help. We'll put together a custom proposal for you to deliver the right solution for your agency or organization.
How to get Started
Start with a Free Consultation

Our introductory meeting allows us to find out more about you and lets you find out more about us! Plus it gives us an opportunity to explore together areas where Professional Services might benefit your business!

Review Professional Services Proposal

At our second meeting, after we find out more about your organization and what type of professional services you require, we'll present our recommendations for professional services and options for you to select from!

Sign Up!

Sign up after reviewing the options and deciding on the best professional services options for you! After that, we schedule the services to be developed or delivered and any appropriate meetings to review the progress! Then we'll work with you to deliver the professional services you need!