Almost a year to the day from WellSky's official announcement that ClearCare would be rebranded as WellSky Personal Care, WellSky has begun changing both the mobile app icon and name, and the website address.
The Mobile App for Caregivers and Admins
Starting on or about September 22, 2022, WellSky has begun the rollout of the new WellSky Branded App for the WellSky Personal Care product formerly known as ClearCare. This directly impacts the caregiver workforce.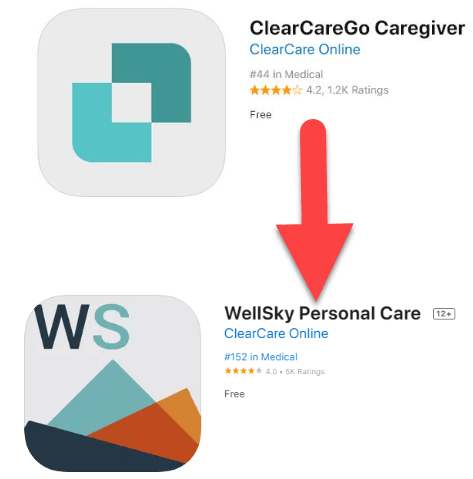 Here are links to the information page on the App Store® and Google Play®
Please be sure to update your agency's onboarding, orientation and documentation to reflect the new name. Also, we recommend that you send out a notification to your entire workforce to avoid further confusion.
Changes and Redirects of the Website
In addition, they have posted a notice on the website that they are redirecting the website to WellSky.com beginning this month. Currently, the WellSky.com link will redirect you back to clearcareonline.com, but when the redirect is discontinued, users will need go to WellSky.com and select the Login button at the top, and then scroll down to select WellSky Personal care. At this time users may also go to WellSky.com/login to avoid one of the steps.
Here's how it looks as of September 2022.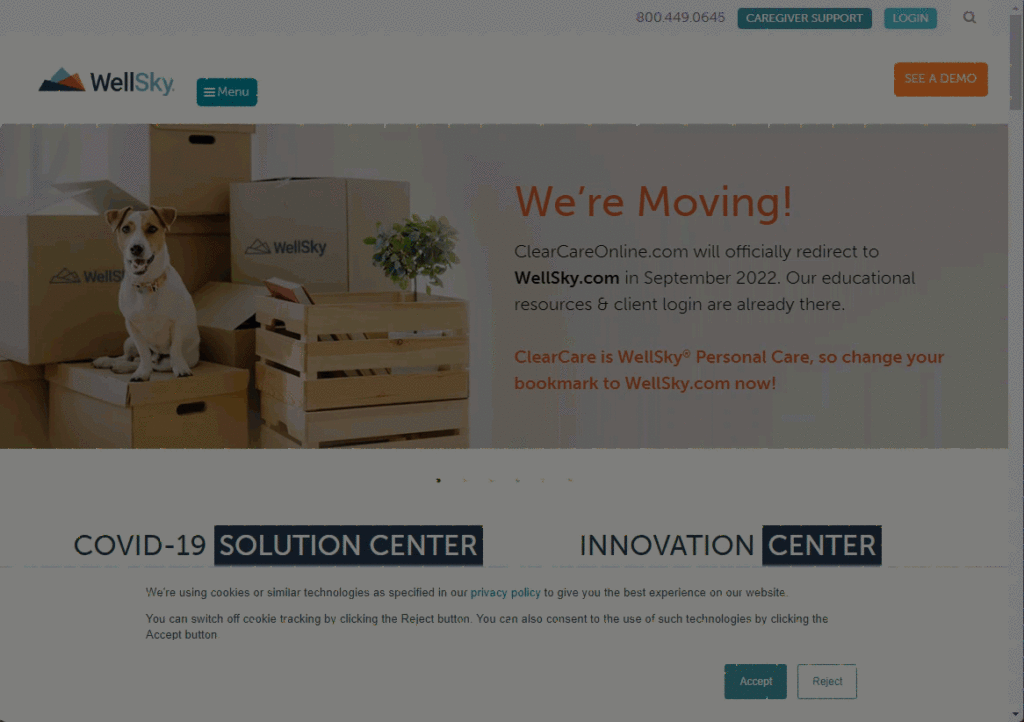 Disclaimers, Copyrights, Trademarks, etc:
The information posted here is the opinion of the author and are not the opinions of any mentioned company or organization.
We do not currently work for, nor represent ClearCare or WellSky®.

All Trademarks, Registered Trademarks and Copyrights are and remain the property of their respective owners.

ClearCare is a WellSky company. All ClearCare and WellSky logos and products are property of WellSky.

Google Play® and the Google Play logo are trademarks of Google, LLC®.
Apple® and App Store® are registered trademarks of Apple, Inc®